Need just a bit of extra 
energy
 to see you through to (hopefully) fast-approaching spring? Or perhaps just a good selection of go-to snacks that are more nourishing and helps you get through a busy workday?
98% of people that come through my clinic door are either completely bored of the snack options that they currently have or simply do not know any alternatives, that could boost their wellbeing.
There's always space for snacks that taste good and help you resist biscuits and chocolates during the 
4pm afternoon slump.

I bet that even with the best intentions you don't have hours to spend in the kitchen preparing your meals and even if you did, you may be low on energy by the time there's a gap in your schedule. With that in mind, I'm sharing a bunch of my favourite go-to snack ideas that will help you feel more stable through the day, create more predictable moods and heaps of motivation.
Check out some of the options that take under 10 min to prepare and are suitable even if you're not a pro in the kitchen.
Hard-boiled eggs with vegetable sticks
A super easy option, yet eggs can be an exceptionally useful snack if you have a busy schedule with little time for prep. A source of complete protein and with some beneficial fats, and egg is excellent for balancing blood sugar. Boil the eggs the night before while making dinner and pack it with a few chopped vegetable sticks for extra crunch and colour.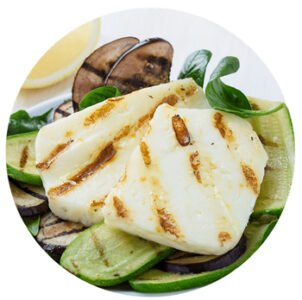 Halloumi and apple slices
This one is definitely one of my personal favourites, as it just simply is so delicious. Halloumi is high in protein and fats, which can help balance energy and manage an energy slump. Cut 2 slices of halloumi and 4 large apple slices and place it all on the griddle pan. This will give it a slightly smoky taste for extra variety.
Miso soup with tofu and vegetables
A perfect afternoon snack that's nourishing and warming and especially useful if you have a Japanese cafe close by (possible, right?). Alternatively your local health store may be able to provide you with an "instant" option, where you can simply add hot water.
Yes, energy balls certainly are not a novelty and hundreds of recipes will come up if you entered it to a search engine, however they are popular for a good reason! Generally energy balls are called that way, because they contain nuts and other additions that are packed with dense nutrition. I love adding cacao to mine, as it can also boost energy and promote positive moods. A perfect pick-me-up for afternoon time.
A fantastic snack to have if you're really pressed for time and opportunities to prep your snacks. I suggest getting a plant-based protein powder that contains a mixture of different proteins (hemp, pea, rice and etc) with natural flavour, such as vanilla or cacao. Perfect to help with an afternoon energy boost, just add nut milk, water or coconut water and enjoy prolonger energy in the afternoon.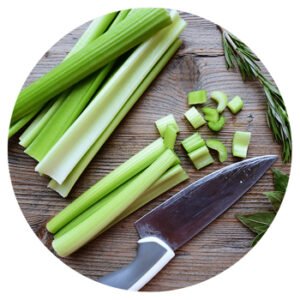 Peanut butter is another excellent ingredient that is high in protein content and fat and also super delicious. Great for balancing blood sugar, boosting energy and also adding some excitement in the day. Celery is a perfect carrier vessel for this and helps you get a little extra colour, however if you're not a fan of celery, swap it for apple or pear instead.
Tamari roasted nut and seed mix
One of my personal favourites. Toast a bunch of your favourite nuts and seeds in a hot pan for a few minutes, add a few splashes of tamari sauce and keep roasting for a few more minutes, until the sauce nicely coats the nuts and seeds and it starts to look a little toasty. Take it off the hob and leave it to cool in a pan, just make sure it doesn't burn. I love using a mix of almonds, cashews and pumpkin seeds.
There are many options here for you to choose from. Inspired by Pret's protein pots I found that there are almost endless options to experiment with. Layer a jar or a small/ medium container with a type of protein (smoked salmon, cooked chicken pieces, tofu, egg), edamame beans or chickpeas, add chopped cucumber, spinach leaves. If you prefer, you can even add a dressing. I love adding capers to mine.
Red peppers and hummus or baba ganoush
Simple and functional, does what it says on the tin. Perfect for when time is scrace. Same as boiled eggs, you can chop the vegetables the night before and pack it away. If you get bored of the same hummus or baba ganoush dip, try out different flavours- smoked hummus, lemon and coriander hummus or red pepper variations. Or even better, try making your own when you have a chance (pssst, it always tastes better when it's made by you).
It may sound overly simplistic, but give it a chance- it truly is a great balancing snack if you had a busy day and are ready to go straight to the office biscuit pile. Oatcakes are an easy alternative to have in your desk drawer for when you are unprepared and so is nut or seed butter. Try out pumpkin, sunflower seed butters or tahini if you need a rest from the usual peanut or almond butter.
A perfect go-to snack if you're spending time aimlessly walking around the shop, trying to pick a nourishing snack, but simply do not have th energy to keep going. Head straight to the dairy aisle and pick up nourishing kefir that may contribute towards a happy gut balance. Luckily, these days you can find kefir in many bigger shops, you don't have to specifically look for a health food store.

A good bunch of good options to keep you going. But if you found you need more inspiration or feel you could take your snack preparation to the next level, check out the 
21 Snacks to curb sugar cravings.